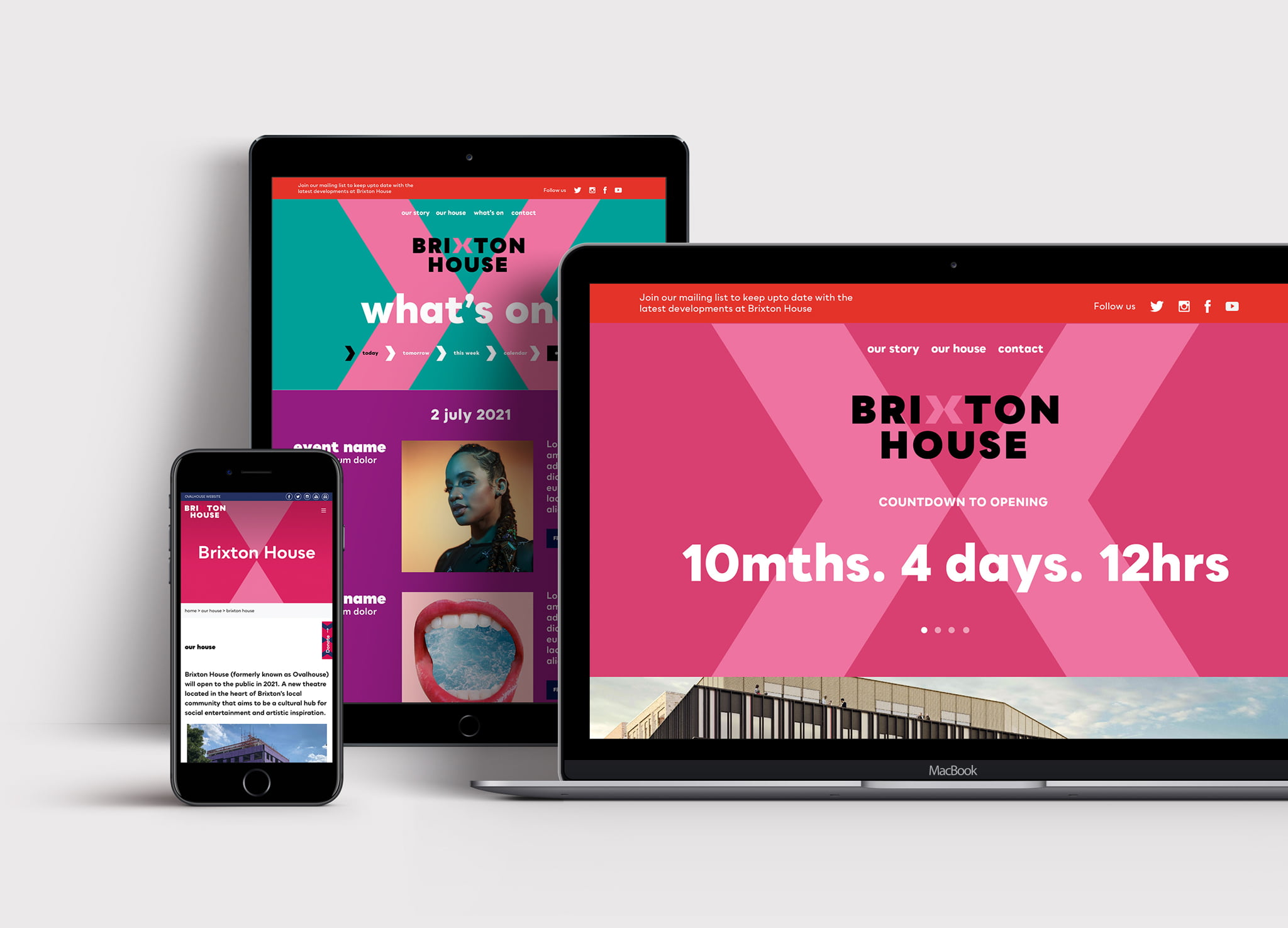 What
we do
Combining creative prowess with technical ability we build stylish websites that are easy to navigate, responsive to mobile devices and provide a compelling journey for the user. A website is often a customer's first experience of your brand. We can help make it memorable.
---
Our Web
Process
Over the years, we've honed and adapted the way we work to develop a robust website design process. Although every project is different the steps outlined below will give you a good idea of what's involved from the initial meeting through to going live.
Enquiry
The web process begins with an initial conversation between us and you. This first stage is really about getting to know each other, understanding your needs and establishing what your project will entail. It's at this stage we discuss price, timelines and deliverables, Once costs have been agreed and 30% deposit has been paid work can begin.
Discovery
Once the formalities are out of the way, it's time to get into the details. Whether through email, over the phone, via video chat or in person, we start gathering information and analysing the findings to get a comprehensive picture of your needs. Depending on the scope of the project needs, this could involve questionnaires, surveys, workshops or interviews.
Plan
Draft content would normally be discussed at stage 2 and we normally ask for some sample content to work with. This is to give us an idea of the volume of content and to see what information works. With eCommerce projects, specific product information would need to be provided.
Ideas
At the ideas stage initial concepts are drafted and presented to you for your feedback. We will typically produce visuals of key pages, along with examples of all the visual elements to be used throughout the site.
Refinement
Once we have received your initial feedback we start to refine and develop your preferred route. This process can sometimes involve some back and forth with us tweaking the design and you offering feedback until you are happy with the results
Development
Once the design is agreed upon the development team turn the visuals into a functioning test website. The website is built on a test development server, so the client can check progress and feedback when needed.
Testing
Following testing, and bug-fixing, across multiple devices and browsers the site data is transferred to a new "live" server and redirects any old traffic to the new website. The site is closely monitored in the first week or so, to make sure everything is working as it should..
Ongoing support
Once the site is live then an hourly design and development rate can be agreed upon for any updates to the website. We are always available for advice and assistance over the telephone or via email.
---